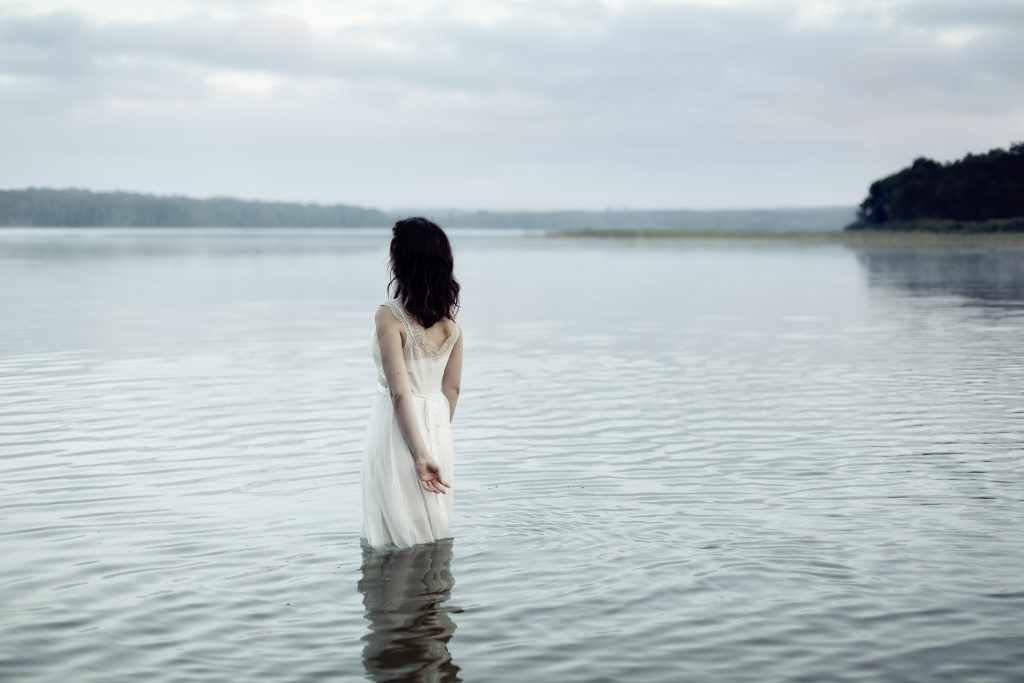 Maria Bundgård is a young Danish pianist with Polish roots, currently living in Paris, graduated from The Royal Danish Academy of Music in Copenhagen, Fryderyk Chopin University of Music in Warsaw and Schola Cantorum de Paris.
Maria Bundgård was born in Varde, 1991. Since early age Maria was dreaming of playing the Tchaikovsky violin concerto. Her parents were afraid that their daughter would end up like their neighbours' son, who was playing the trumpet in the garden every morning, and gave her to the piano instead. Hence, Maria began playing the piano as a 10-year-old with her mother as her teacher.
In 2006, under the guidance of pianist Marianna Shirinyan, she won the 1st prize (category B, 12 to 15 year old participants) in the Danish Steinway Piano Fesival and recieved the Steinway Student VIP prize, after which she represented Denmark at the International Steinway Piano Festival 2006 in Hamburg with 3 pieces of Fryderyk Chopin: Etudes Op. 25 no. 1 & 12 and the Fantastie Impromptu Op. 66.
In 2006/2007, Maria Bundgård was a student at Orkesterefterskolen in Holstebro, where she studied with professor Anne Øland at the Academy of Music in Aarhus. From 2007 to 2010 she was a high school student at Esbjerg Statsskole, and during these years she continued her piano studies with Anne Øland, Jørgen Hald Nielsen (The Academy of Music, Esbjerg) and Friedrich Gürtler (The Royal Danish Academy of Music, Copenhagen). In 2010, she was admitted to The Royal Danish Academy of Music under guidance of pianist Jens Elvekjær. In 2012, she studied at Fryderyk Chopin University of Music, Warszawa, Poland, under the guidance of professor Bronislawa Kawalla and Robert Morawski.

June 3rd 2013, she graduated as Bachelor of Music at The Royal Danish Academy of Music, Copenhagen, playing Fryderyk Chopin's piano concerto in f minor and Claude Debussy's Images, book 1. August 26th 2013, Maria Bundgård performed Debussy's Reflects dans l'eau for Her Royal Highness Princes Marie of Denmark at the opening ceremony of Rybners Gymnasium, Esbjerg, Denmark. September 7th 2013, she did the first performance of Michael Dahls Grand Suite for piano, flute and choir, dedicated to her: "Til Maria Bundgård, som tak for troen på min musik" /"To Maria Bundgård, with gratitude for the faith in my music".

In 2014, she began her studies at Schola Cantorum de Paris with the professors Eugen Indjic & Narcis Bonet. November 14th 2014 she performed Ravel's Jeux d'eau at the opening ceremony of Fondation Danoise in Paris, France. At the ceremony Maria Bundgård received a scholarship from Tuborg Fondet, Denmark, by Her Royal Highness Princesse Marie of Denmark. June 2015, she graduated from Schola Cantorum de Paris with 'diplôme supérieur'.
In April 2016, her first CD, "The Sound of Water" with works by Debussy, Ravel, Gaubert and Liszt was released accompagnied by her first book, "Lyden af vand" (Le son de l'eau). November 2016  Her second book, "I begyndelsen var Klangen" was published November 2016, accompagnied by her second CD with works by Scriabine, Tchaikovsky, Rachmaninov and Pärt. She has been presented in National Danish Radio with music and interviews. June 2017, she completed the Master's programme (Piano) at the Royal Danish Academy of Music, becoming cand. musicae.
In 2019, her third CD, L'amour au milieu des ruines, is being released, and her third book is in production.
Maria Bundgård has worked with many great teachers: Marianna Shirinyan, Paolo Giacometti, José Ribéra, Jacob Leuschner, Eugen Indjic and Ferenc Rados. She has been supported by Queen Margrethe & Prince Henrik's Foundation, The Wilhelm Hansen Foundation and Arne Harritsø's Foundation.
Chamber music
Maria Bundgård has since the beginning of her studies lost her heart to chamber music. worked for many years in Duo con Passione with the Danish flutist, Mai Kamstrup Mogensen. The duo did a transcription and recording of Szymanowskis sonata for piano & violin. Maria also works intensively with the Swedish tenor Nikola Matisic.
Other projects

In 2013, Maria Bundgård was recorded for the soundtrack in Frigge Fri's shortfilm for CPH:DOX, "Falling". 2013 (Music by Signe Lykke). In 2014, she was recorded for the soundtrack in the Danish movie by Daniel Dencik, "Guldkysten". 2015 (Music by Johan Carøe). Maria has also done many cross over projects. In 2013, she worked and performed with the Danish jazz pianist Nilas Bay-Foged and the singer/songwriter Signe Lykke. Since 2015 she has been forming a duo with Danish jazz pianist Catrine Frølund.