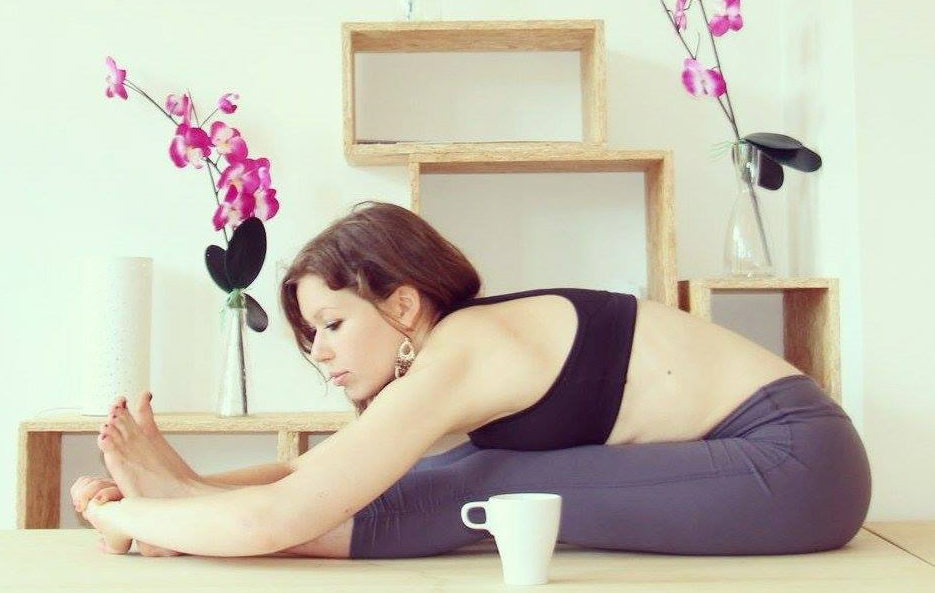 As daughter of a Danish Tai Chi teacher, Maria Bundgård developed a familiarity with the connection between body, mind and movement from a very early age. During her high school years, she helped her father in his Tai Chi classes, and thereby gained experience with different body types, healing and teaching skills. Her early meeting with this Chinese philosophy of body movement has significally influenced her bodywork.
As a 20-year-old, she took her first yoga teacher training (vinyasa yoga) with Mark Ray in Copenhagen. Since then, she has been studying yoga internationally. Her most important teachers have been Hubert Sokulski (Poland), Anja Bergh (Sweden), Leila Sadeghee (London), Mikko Seppinen (Finland/Denmark) og David Swenson (USA). She is also very inspired by the American teachers Tiffany Cruikshank, Katryn Budig og Sianna Sherman.
Besides uncountable hours of self practise and intensive workshops, she has completed the following courses:
60 hours Vinyasa Yoga teacher training with Mark Ray, Copenhagen, 2011
108 hours Anusara Yoga immersion/teacher training with Leila Sadeghee & Anja Bergh, Göteborg, Sweden, 2013
50 hours training in healing massage at Kursuscenter Kilden, Valby, Denmark, 2014
40 hours Astanga Yoga teacher training with David Swenson (USA), Copenhagen, 2014
Pilates MOTR® formation with Eva Winskill, Paris, France, 2017

GYROKINESIS

® Pretraining with Mastertrainer Aline Goeppert (DE) Paris, 2018

GYROKINESIS

® Foundation Course with Mastertrainer and osteopath Pascale Leonard (CA), Paris, 2018

GYROKINESIS

® Supervision (18 hours) with Mastertrainer and dancer Adrianna Thompson (USA), Paris, 2018
With these very different educations behind her, Maria is able to teach soft and restoring as well as physically challenging yoga classes on a high level. She has worked with new mothers, focusing on healing the body and rebuilding strength and stability after pregnancy and birth, with bodybuilders to maintain their mobility in their training, with kids and with seniors.
As a massage therapist, Maria offers healing massage to everyone, who would like to give their body and mind a well deserved overhaul. The massage is softer and slower than the popular Swedish Massage, but it can be just as effective in its own way. Every treatment is a whole body treatment, but since the treatment is created in interaction with your body and it's current challenges, she will focus on the areas that express need for attention.
Together with veterinarian, equine chiropractor and Ph.D Tone Lygren, Maria Bundgård has founded EQUI-YOGA, offering yoga weekend workshops for horse riders in Denmark.
GYROKINESIS® is a registered trademark of GYROTONIC® Sales Corp and is used with their permission.